Books Gallery
In Another Time
A sweeping historical novel that spans Germany, England, and the United States and follows a young couple torn apart by circumstance leading up to World War II—and the family secret that may prove to be the means for survival.
The Hours Count
A spellbinding historical novel about a woman who befriends Ethel and Julius Rosenberg, and is drawn into their world of intrigue, from the author of Margot.
Margot: a Novel
A story of sisters that imagines Anne Frank's sister Margot had survived World War II and was living in America, by the author of The Hours Count and The Lost Letter.
Searching for Sky
Sky and River have always lived on Island, the only world they've ever known. Until the day River spots a boat. Across Ocean, in a place called California, Sky is separated from River and forced to live with a grandmother she's just met. Here the rules for survival are different. People rely on strange things like cars and cell phones. They keep secrets from one another. And without River, nothing makes sense. Sky yearns for her old life where she was strong and capable, not lost and confused. She must find River so they can return to Island, but the truth behind how they ended up there in the first place will come as the biggest shock of all.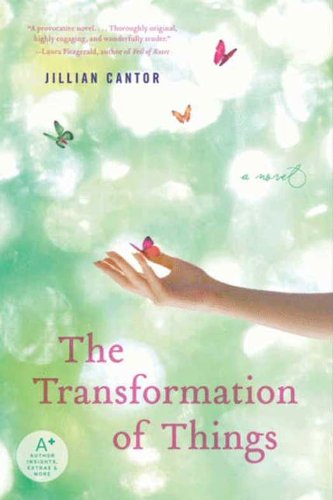 The Transformation of Things
A truly fantastic novel about a complicated life made even more complicated by betrayal, secrets, marital upheaval, and an unwanted gift of extrasensory perception. Enthralling and original women's fiction from an exciting new voice, The Transformation of Things tells the story of a woman who, in glimpsing the intimate lives of her loved ones, is able to illuminate the half-truths in her own.
The Life of Glass
Before he died, Melissa's father told her about stars. He told her that the brightest stars weren't always the most beautiful--that if people took the time to look at the smaller stars, if they looked with a telescope at the true essence of the star, they would find real beauty. But even though Melissa knows that beauty isn't only skin deep, the people around her don't seem to feel that way. There's her gorgeous sister, Ashley, who will barely acknowledge Melissa at school; there's her best friend, Ryan, who may be falling in love with the sophisticated Courtney; and there's Melissa's mother, who's dating someone new, someone Melissa knows will never be able to replace her father.
The September Sisters
Abigail Reed and her younger sister, Becky, are always at each other's throats. Their mother calls them the September Sisters, because their birthdays are only a day apart, and pretends that they're best friends. But really, they delight in making each other miserable. Then Becky disappears in the middle of the night, and a torn gold chain with a sapphire heart charm is the only clue to the mystery of her kidnapping. Abby struggles to cope with her own feelings of guilt and loss as she tries to keep her family together. When her world is at its bleakest, Abby meets a new neighbor, Tommy, who is dealing with his own loss, and the two of them discover that love can bloom, even when it's surrounded by thorns.